Business platform advisory
Platforms beat products ALL the time.  Not only start-ups can create platforms. With resources at hand and data, corporates can transform into platform-driven companies. We help companies to turn closed value creation processes into open, participative, interaction-first value creation ecosystems.
From design to scaling business platforms, we have helped numerous corporations in the telecom, enterprise software, e-commerce, to turn existing products into platforms.
Based on many years of platform management experiences as practitioners and as academics, MoZ Consulting proposed a turn-key consulting solution framework to transform a product into a platform-driven firm leveraging the platform business model, AI, and Blockchain capabilities.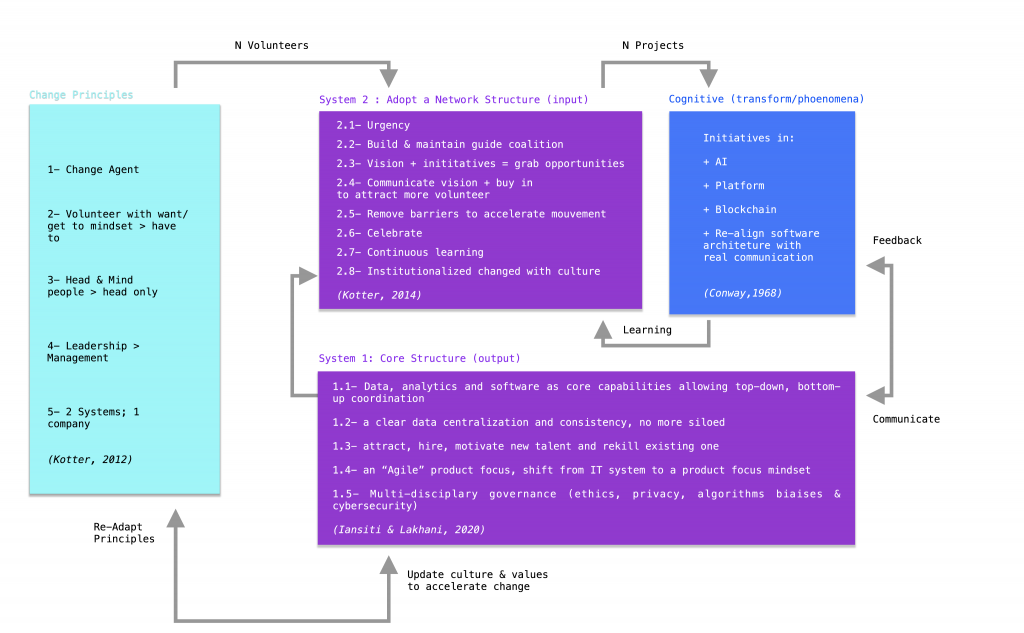 Source: MoZ Consulting Product to Platform Framework, 2021, CC